WIM has produced several training manuals. It has also produced a Finance Handbook for entrepreneurs, professionals and social workers in four languages through funding from the Royal Netherlands Embassy in Kuala Lumpur for the English and Bahasa Malaysia editions and the J.E. Humanitarian Fund for the Mandarin and Tamil editions. Another challenging project is a WIM business journal, "INSPIRE" which has been designed high in quality in terms of contents and production.
INSPIRE

A unique Business Journal covering seven interesting topics: Leadership, Education, Law, Entrepreneurship, Management, Health and Women's Issues, in the form of exclusive interviews with interesting and well-known personalities, highly-researched case studies and articles. A "Must" for the hungry and curious minds and the forward-looking individuals!

Want to advertise in Inspire? Download details click here.

Some articles from our recent editions of INSPIRE click here

INSPIRE Promotional Packages: (per issue)

DIAMOND PACKAGE: RM20,000        GOLD PACKAGE: RM12,000
SILVER PACKAGE: RM8,000                 BRONZE PACKAGE: RM7,500
COPPER PACKAGE: RM6,500

 
WIM WEALTH SERIES PUBLICATIONS on:

Road to Riches with REIT (Real Estate Investment Trust) – Containing information

for the small investor who could opt for this financial vehicle into the Property sector.
Success in Small and Medium Businesses: The IPO Debut – A book opening the minds of the successful entrepreneurs to take a leap into "big times" through an IPO (Initial Public Offering)
Interested in purchasing a copy? Just click on the "Purchase" button.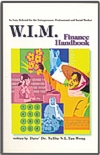 WIM FINANCE HANDBOOK (in English, BM, Chinese & Tamil)

A useful referral on financial management, strategies internal control, and investments for the Entrepreneur, Professional and Social Worker.
Interested in purchasing a copy? Just click on the "Purchase" button.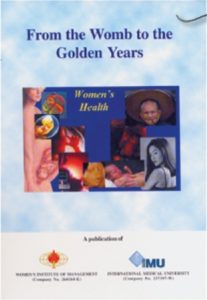 FROM THE WOMB TO THE GOLDEN YEARS

A Health book with a comprehensive coverage of reproductive healthcare which will be very useful for all mothers and even their family members.
Interested in purchasing a copy? Just click on the "Purchase" button.

SMALL AND MEDIUM ENTERPRISES
A WIM-UNFPA Project for the Empowerment of Marginalized Women. (Please contact us if you wish to know more about this Project.)
Fundraising – Passion and Professionsalism.
Interested in purchasing a copy? Just click on the "Purchase" button.
REACHING FOR THE SKIES – THE WIM STORY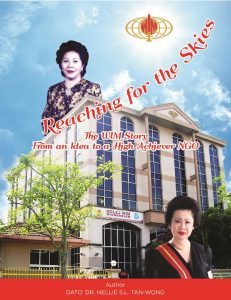 The story of WIM is a story of vision, determination and courage, of trials and tribulations and the will and strength to overcome them, of the sweetness of the results and the sweet taste of self-reliance and many achievements for all the women and men who have supported WIM and served in WIM, and the strong outcome of LEADERSHIP THROUGH VOLUNTEERISM.
To download discount brochure, please click here