Tan Sri Dato' NAPSIAH OMAR,
PSM, DSNS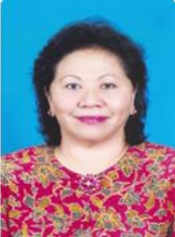 Education:
Bachelor of Science, Australian National University, Canberra
Master of Science, Cornell University, New York
Business and Occupation:
Company Director
Former Associate Professor, Universiti Putra Malaysia in 1981
Government Awards:
Conferred a Dato by Negeri Sembilan State Government
Conferred a Tan Sri by Federal Government
Government Positions Held:
Former Deputy Minister of National Unity and Social Development, 1982-87
Former Minister of Public Enterprise, 1987-90
Former Minister of National Unity and Social Development, 1990-1995
Former State Executive Councillor for Negeri Sembilan, 1996
Political Positions Held:
UMNO State Woman Leader for Negeri Sembilan up till 2004
Permanent Chairman of UMNO Wanita since 2004
NGO Positions:
Co-Founder cum Chairperson, Women's Institute of Management since 1993
Former President, Federal Territory Girl Guides Association
Awards:
Tokoh Wanita Negeri Sembilan, 2001
National Outstanding Educator Award (College category), 2015
Dato' Dr. NELLIE S.L. TAN-WONG,
DSNS, KMN, PMC, PJK, JP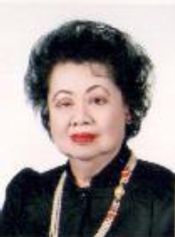 Profession: Practising Chartered Accountant, heading her own firm, S. L. Tan & Co.
Qualifications: CA (M), CPA(M), FCPA (Aust), FCCS
Business: Managing Director of various Private Limited Companies dealing with properties and consultancy.
Awards and Appointments:
Appointed Justice of the Peace, Negeri Sembilan (1991)
Conferred a Dato by Negeri Sembilan State Government in 1993 and KMN by Federal
Government
Hon. Doctor of Letters, Thompson Rivers University (Canada), 2004
Hon. Doctor of Business Administration, University of East London (UK), 2011
Most Outstanding Chinese Woman Leader by Malaysian Chinese Women Leaders Caucus, 2011
Recipient, The Brand Laureatte Icon Leadership Award, 2011
Adjunct Professor of the University of Malaya's Institute of Educational Leadership, 2016
NGO Leadership Positions:
Member, National Advisory & Consultative Council for Women, Malaysia by appointment of YAB the Prime Minister of Malaysia for 2015 – 2017 term
Co-Founder, Deputy Chairperson and CEO (Honorary) Women's Institute of Management, Kuala Lumpur
Former President, NSCMH Medical Centre, Seremban (Honorary) -2007-2014
Former State Chairman, Malaysian Red Crescent Society, N.S., and Current State Advisor
Former Finance Chairman and Exco Member, World YWCA, Geneva
Former Member of Board of Trustees, Women's World Banking, New York.
International Speaking Engagements: Invited to present papers and speeches for conferences and events organized by World YWCA, Geneva, Women's World Banking, New York, Canadian International Development Agency (CIDA), Global Forum for Women, Washington, Asian-Australian Institute, Women's Leadership Board of John F. Kennedy School of Government, Harvard University, Boston, Asian Development Bank, Edith Cowan University, Judge Business School, Cambridge University, U.K., and Governments of Fiji and Western Australia.
Government Appointment: Member National Women's Advisory and Consultative Council by YAB the Prime Minister on 24.8.2015
International Travel Experience: Travelled to 25 countries around the world